Team SAFEisFAST achieved a ninth place finish in iRacing's 24 Hours of Spa, its best result of the season so far.
The team competes in the iRacing Endurance Championship, driving a RUF Porsche in the GT3 class. For the uninitiated, iRacing is an online motor racing simulator that emphasises realism and competition for it's 55,000 plus members. Users can compete in a range of different classes and competitions at various different real-world circuits.
To ensure they had the enough drivers to cope with the rigours of a 24 hour race, the team brought on board Jean Deslauries, Nickolas Cote and Vitor Bras alongside regulars Dave Beland, Ed Benson and Drew Bickel. The six man squad took the decision to start from the pit lane to avoid any first lap incidents and with Beland at the wheel they progressed steadily, mixing it up with the 39 other cars on track during the early stages of the race.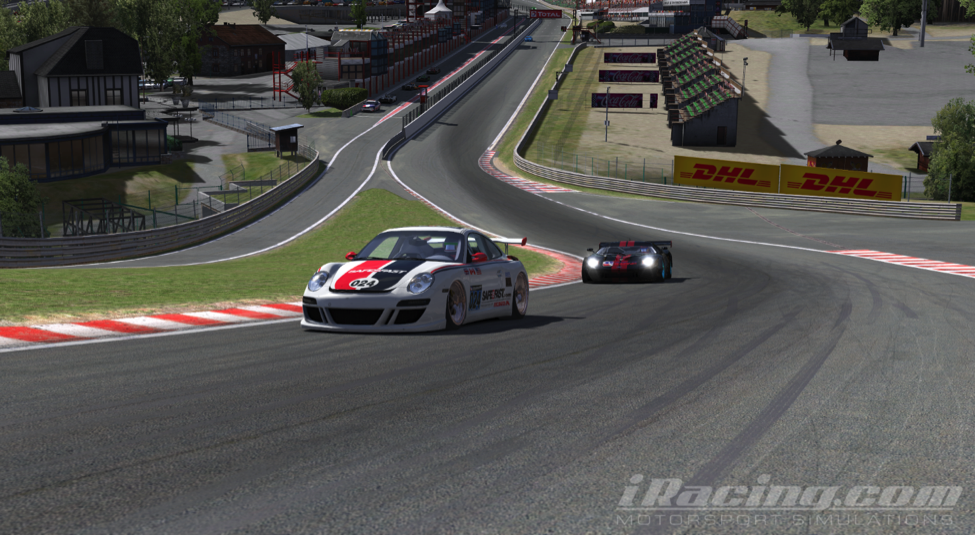 On lap 13 a rival attempted a risky passing manoeuvre that resulted in slight damage to the SAFEisFAST car, but nothing serious enough to warrant a pit stop. However a second incident with just minutes to go in his stint, where he was cut off by another car and spun into a wall, resulted in more serious damage.
Benson took over driving duties after eight minutes worth of repairs in the pits, clawing his way back up the pack before Bras' stint behind the wheel. Together they had managed to get up into 13th place at the quarter distance of the race, handing the car to Bickel who built upon their work, moving up a few places and cracking the top 10.
At the half way stage the team was confident of a solid finish, but a spin during Deslauries' shift and a few technical problems for Benson and Bickel resulted in a loss of time, jeopardizing their hard work.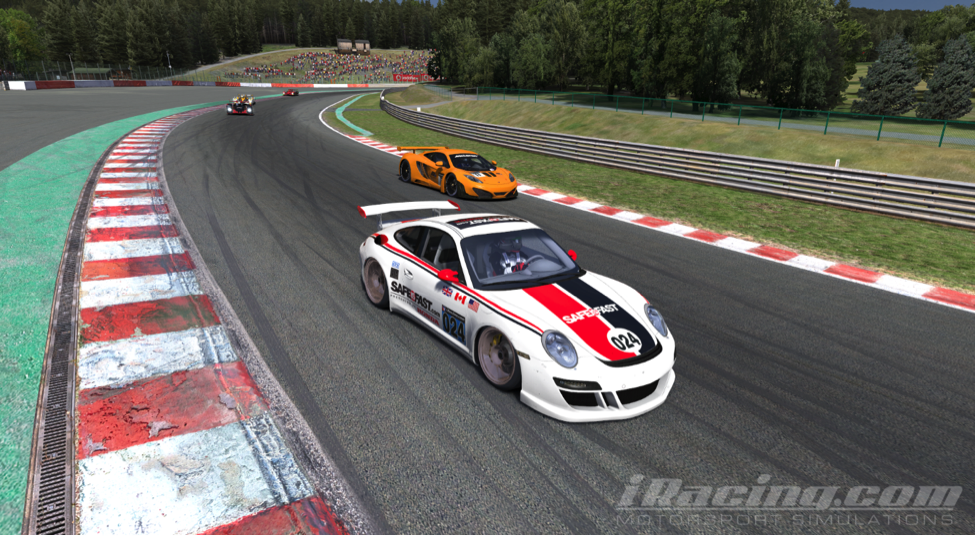 With the car now running in 13th Deslauries took over again determined to make up for their lack of fortune. He regained the lost time and battled his way back up to 9th before the final hour. Bras was behind the wheel for the last stint and fought hard until then end, closing in on eighth place but fell just short of taking the position. As well as top 10 class finish, Team SAFEisFAST was also the highest placed Porsche RUF in the race.
Beland, the team's owner, commented: "Our main goal was to keep it safe and finish the race. Vitor Bras came up with an excellent setup that was very stable as well as very competitive for all the drivers on our team. The team had a great time competing, cheering one another on, while also providing words of encouragement and support. The SAFEisFAST RUF sustained some minor damage throughout the race, but none of the incidents kept us in the pits for very long."