SAFE is Fast – Online Driver Development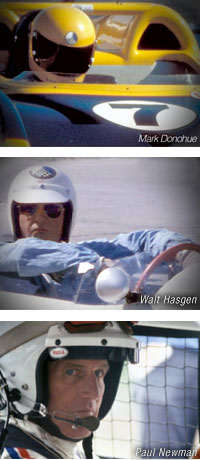 S.A.F.E. stands for Skilled, Assured, Fit and Empowered – the qualities that every young race driver must acquire and hone if they are to become successful.
SAFE is Fast provides online video tutorials and guidance to promote and teach the skills necessary to be both safe and fast on the track. Featuring expert advice from over 100 champion drivers and industry professionals from around the world, the site covers everything from finding the fast line and fitness training to race car engineering and set-up.
The site was created by the Road Racing Drivers Club, an elite organization made up of many of the world's greatest race drivers. Members are elected by their peers and include Formula One champions, Indy-500 winners and champion sports car drivers.
The Club was founded in 1952 by a group of prominent American road racers seeking to give drivers a greater influence in the sport – particularly in the area of safety. Led by top drivers such as Walt Hansgen, Mark Donohue, Roger Penske and Skip Barber, the RRDC was instrumental in the development of safer circuits along with improved driver training.
The SAFE is Fast program is a natural evolution of the RRDC's famed driving seminars of the 1970s and '80s – created by Mark Donohue and featuring instruction by the likes of champion drivers such as Bob Tullius, Bob Sharp and Paul Newman.
Bobby Rahal, RRDC President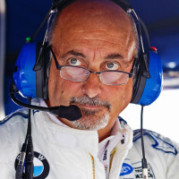 Bobby has won the Indianapolis 500 as both a driver and a team owner. He is also one of a handful of elite drivers to have won three IndyCar Championships. As President of the Road Racing Drivers Club, he leads an organization that has been championing driver training and safety for over 65 years.
Dario Franchitti, SAFEisFAST Global Ambassador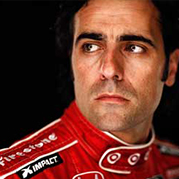 Dario is a three-time Indianapolis 500 winner and four-time IndyCar Series Champion as well as a staunch advocate of increased safety throughout his career. He was strongly influenced by former Formula One World Champion Jackie Stewart in his developmental years, entrenching a belief in the importance of calling attention to driver safety.
Gil de Ferran, SAFEisFAST Global Ambassador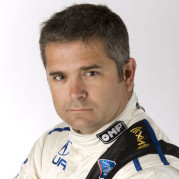 Gil launched an outstanding racing career by winning the British Formula 3 Championship and capped it with a win in the Indy-500. He was also a two-time IndyCar Series Champion driving for Team Penske and holds the record for the fastest-ever lap on a closed circuit – 241.428 mph. Gil was known as a very technical driver who used his engineering expertise to help give Team Penske their "unfair advantage".